Day 9: Winter Blogging Challenge
I must say that the writing prompts in this challenge are getting me to take a closer look at what and who inspires me. This is not something we do regularly and I am happy that the creators of this challenge were insightful enough to think about these things. Today I get to share the social media accounts that I love and why. I spend most of my time on Twitter so most of my social media faves are there.  Here are my four favourite social media accounts:
Professor Mamokgethi Phakeng/FabAcademic
If who I aspire to be in the next decade had a name, it would be this lady. She is currently the Vice Deputy Chancellor of the University of Cape Town. She is an academic with so much style and grace.  She is proudly African if her dressing is anything to go by. She has a wardrobe I would definitely like to raid, which includes Tshirts with bold messages such as FitFanatic. She is an all-rounder who motivates through living her life loudly and without fear. Lately, she has been hosting sessions for postgraduate students on a variety of topics including academic writing and funding options. I followed her #past3amsquad when I was writing my PhD thesis and the support and community were super helpful. I follow her because we need more leaders with areal compassion for people as she has for students.
Recently came across this amazing trailblazer from Zimbabwe, Chenesai. She is a ball of energy and her Instagram account is one of my faves. She is an international trade and investment lawyer who is also a creative and founder of Chenesai Africa. I applaud African women entrepreneurs who are not afraid to break the glass ceiling while making a difference to those who are less fortunate. I follow Chenesai because she represents the rise of African women entrepreneurs particularly in Zimbabwe. Just found out that she is also the Managing Director of Connected Sahara, a network hub that brings together the private, public and NGO sector to create a robust entreprenuerial ecosystem for Southern Africa. Despite the negative publicity my country has received, we still have some great minds who are pushing the boundaries and making a name for themselves.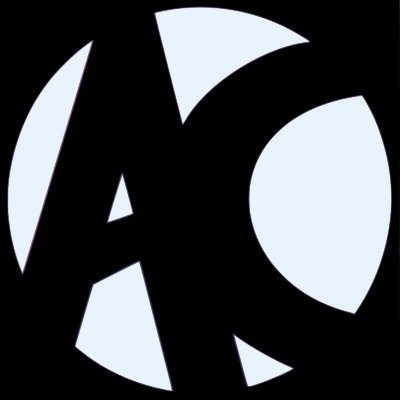 The life of an academic can get lonely and sometimes you experience feelings like imposter syndrome, guilt or fatigue. Academic chatter is a community of postgraduates (students and researchers), postdocs, professors and early career researchers. This is where anyone with any academic-related question comes to ask and it is also where academics network and sometimes post opportunities. I have used the hashtag #phdlife #academicchatter to get other PhD students to pick up on my posts when I was slaving through my PhD. Even now, I follow the account to keep up-to-date with what is happening in academia.
Global South Research and Policy Group
Allow me to unashamedly plug the social media account that I help to run that supports postgraduate students. It does fit on this list because I visit the social media pages on Twitter and Instagram daily. GSRPG is a platform for students from the Global South, mostly African students who are interested in or are already pursuing postgraduate education. Here we post scholarship information, tips and resources for masters and PhD students. This is my passion project because when I was going through my own postgraduate education, I had to seek out everything on my own without support. Now, I hope to make it easier for others, especially students who wish to study abroad. You can find this page on Instagram gsrp_group, Facebook: Global South Research and Policy Group and the Twitter link above.
Until tomorrow,
GG