Day 22: Winter Blogging Challenge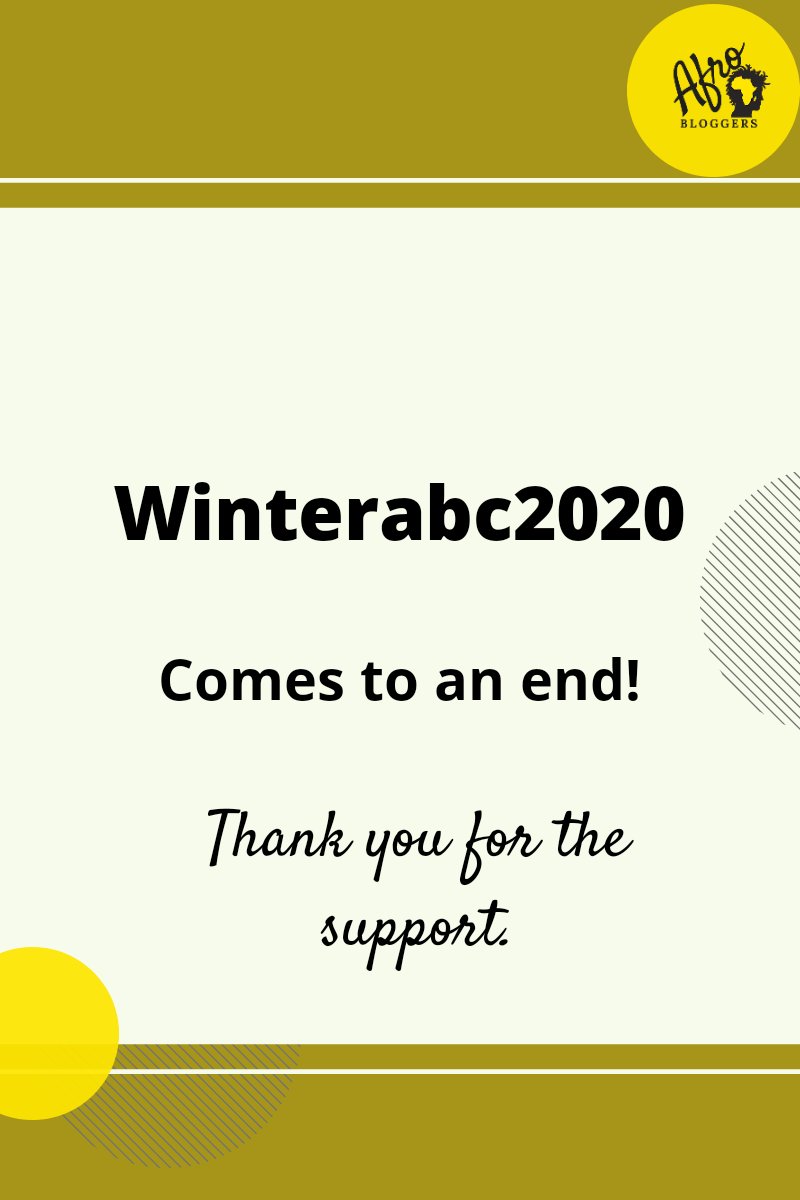 One thing the Winter Blogging Challenge helped me to do was to look inward. I searched deep within myself and shared some things I always thought I could not write about. I reconnected with myself and my love for everything African. I read other people's blogs and found so much similarity within our differences, it is nothing short of beautiful. I was touched by people's experiences when they wrote their biographies in posts about "Becoming", I realised that we all carry scars that have made us who we are, but we are all very strong in our own way.
I pledged to write every day for 22 days, I missed a few days (3 to be exact). This was not random. I hope to still write these posts so that I fulfil my pledge.  Nonetheless, this was such a great month for me. I wrote my first creative piece and it felt great just to let the story unfold. I honestly didn't think I had it in me. The challenge stretched and grew me in ways I did not expect.
I am grateful to Afrobloggers, thank you for the platform you have created, the people whose lives you have touched and brought together with this initiative and for the commitment you have shown towards helping bloggers from Africa be the prolific writers that they are. You encouraged us to blog throughout and gave us images to use so that we don't stress too much. To all the bloggers who engaged with my posts, may we keep the conversation going. I will be continuing to read your posts and engage whenever I can. I hope to one day meet some of you when I am in your parts of the world.
Stay shining and please don't stop writing. Your voices are unique and so necessary for us to change the African narrative for the better.
Until the next challenge,
GG